user generated content creator
ABOUT ME
Greetings from Varberg, Sweden/ Brooklyn, New York.
I'm a passionate and ambitious freelance photographer currently pursuing a degree in Event Management. With a heart set on creativity and a vision for bringing dreams to life, I specialize as a Content Creator and User-Generated Content (UGC) producer, aiming to help businesses connect with their followers and achieve their goals.
WHAT IS UGC AND WHY UGC?
UGC stands for User-Generated Content, a digital treasure trove created by users like you. It's not just content; it's the key to forging stronger connections between brands and their target audience. UGC builds authenticity and credibility that speaks directly to your stakeholders. Plus, it's a time-saver for your company.
WHAT CAN I DO FOR YOU?
I'm here to provide your company with captivating images and videos that unlock value for your brand. To establish trust with your customers, I craft content that's tailor-made for your social channels. The content I produce can serve multiple purposes, from boosting marketing efforts in the form of ads to enriching your social media content.
WHY ME?
What sets me apart is my unwavering commitment to your brand. I'm not just another photographer; I'm your creative partner. We'll collaborate closely to paint an authentic and inspiring portrait of your products and services. I'm dedicated to delivering results that match your expectations, and I'm determined to leave you thrilled with the outcome of our work together.​​​​​​​
Price?
Please scroll further for more price information.
WHAT CAN I DO FOR YOU?
I specialize in creating inspiring images and videos that add exceptional value to your brand. I'm here to cultivate trust between you and your customers by crafting content ideally suited for your social channels.


I CREATE...
Engaging videos, perfect for Instagram and TikTok, lasting up to 1 minute.
Dynamic content for both your and my social media platforms.
Striking still images that captivate your audience.
WITHIN THE CATEGORIES...
- Lifestyle, offering a glimpse into the everyday lives of your products.
- Beauty and fashion, showcasing your products' style and sophistication.
- Interior design, turning your spaces into inviting sanctuaries.
- Housekeeping and cleaning, making chores a breeze.
- Health, promoting wellness and vitality.
- Art, adding an artistic touch to your brand.
FOCUSING ON...
Demonstrating how your products are used effectively.
Providing comprehensive product reviews and rigorous testing.
Exciting unboxing experiences for your audience.
Seamlessly integrating products into everyday life, creating a vlog-like format that resonates with your viewers.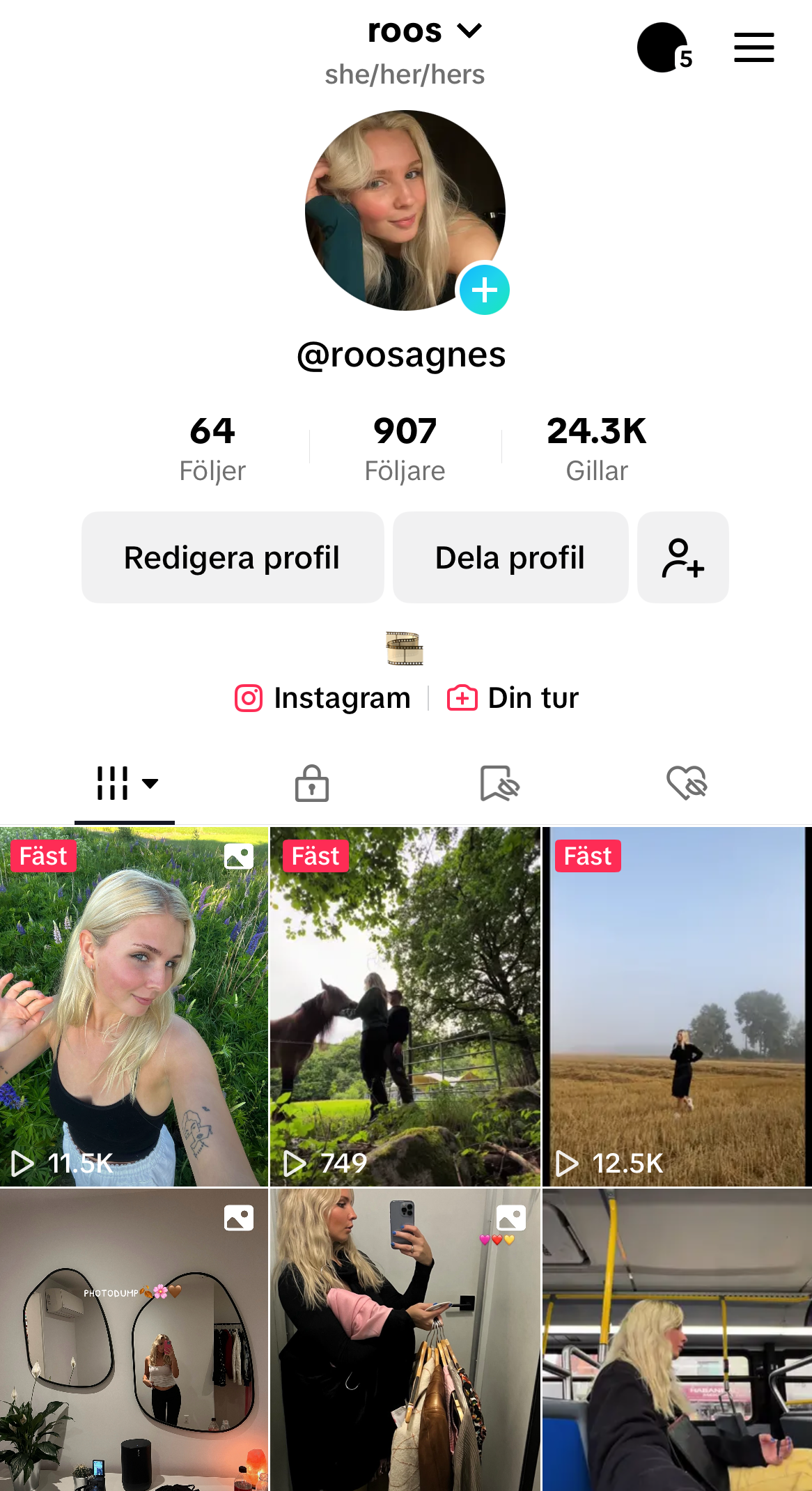 PRICE LIST
Video
15-45 seconds
format: 9:16

1x  UGC video $100 
3x  UGC video $280
5x  UGC video $450
we discuss together the length of the video and the quality pictures must be (mobile/digital camera) so that both you and I will be as satisfied as possible. 
photos
Color correction and minor retouching included
3:4 format (if not agreed otherwise) 

1x  UGC video $100 
3x  UGC video $280
5x  UGC video $450
Please feel free to reach out if you have any questions or if you're interested in discussing this further. I would welcome the chance to explore how we can collaborate to enhance your visual presence and storytelling.
byagnesroos@gmail.com